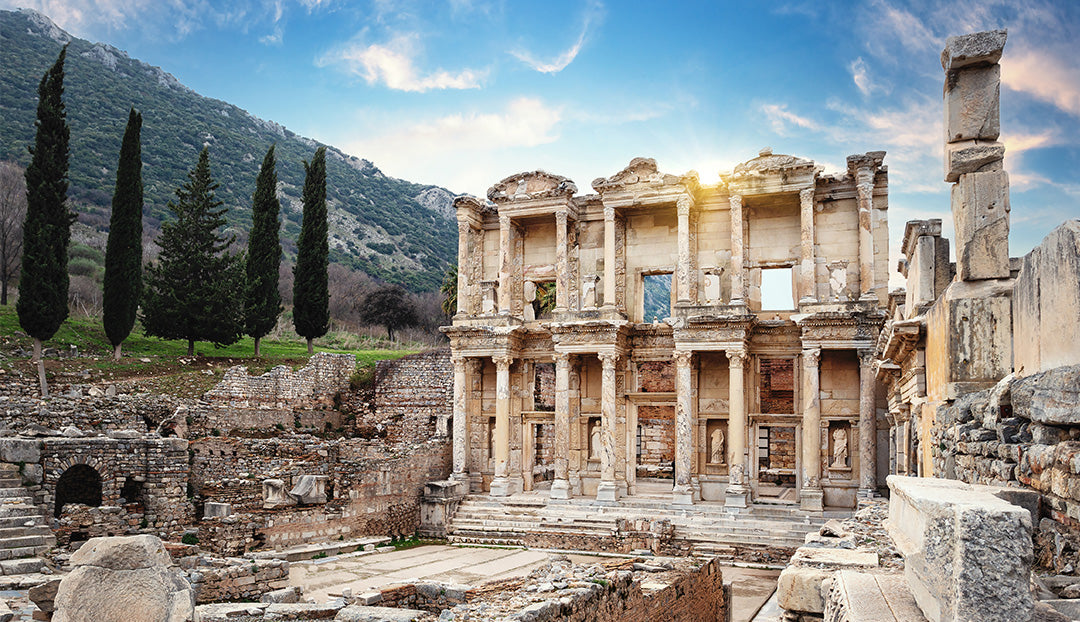 The apple of every tourist's eye; Ephesus Ancient City. Located in Selcuk, Izmir, Ephesus is known for its famous Celsus Library and the close location of one of the seven wonders of the Ancient World: The Temple of Artemis. 
History
Ephesus Ancient city has been around since neolithic times. It was one of the twelve cities of Ionia during Ancient Greek times. Throughout history, it became the capital of many different civilizations. Due to its constant relocations, Ephesus spreads over a large area of 8 kilometers. Founded in the 10th century BC, the first excavations started in 1863. 
In 2015, Ephesus Ancient City became one of the World Heritage Sites by UNESCO.
During the excavations in 2022, a neighborhood and shops were found from the Early Byzantine Era.
Must-See Places in Ephesus
Library of Celsus 
The Temple of Artemis
The Amphitheatre
Seven Sleepers
While here do not forget to visit Şirince, a place that was once thought to survive the end of the world which we will mention in another blog. If you do not have the time or the finance to visit right now. You can still feel like you're visiting Turkey. How is that possible, you might ask. By tasting the delicacies of course! All you need to do is to visit our snack boxes and get the one that best fits your needs. Among 13 boxes I am pretty sure you will find one that makes you feel like you're actually in Turkey.
Here is the link to our snack boxes:
References:
---