Unbox Spooktacular Delights with Our Brand-New Halloween Snack Box!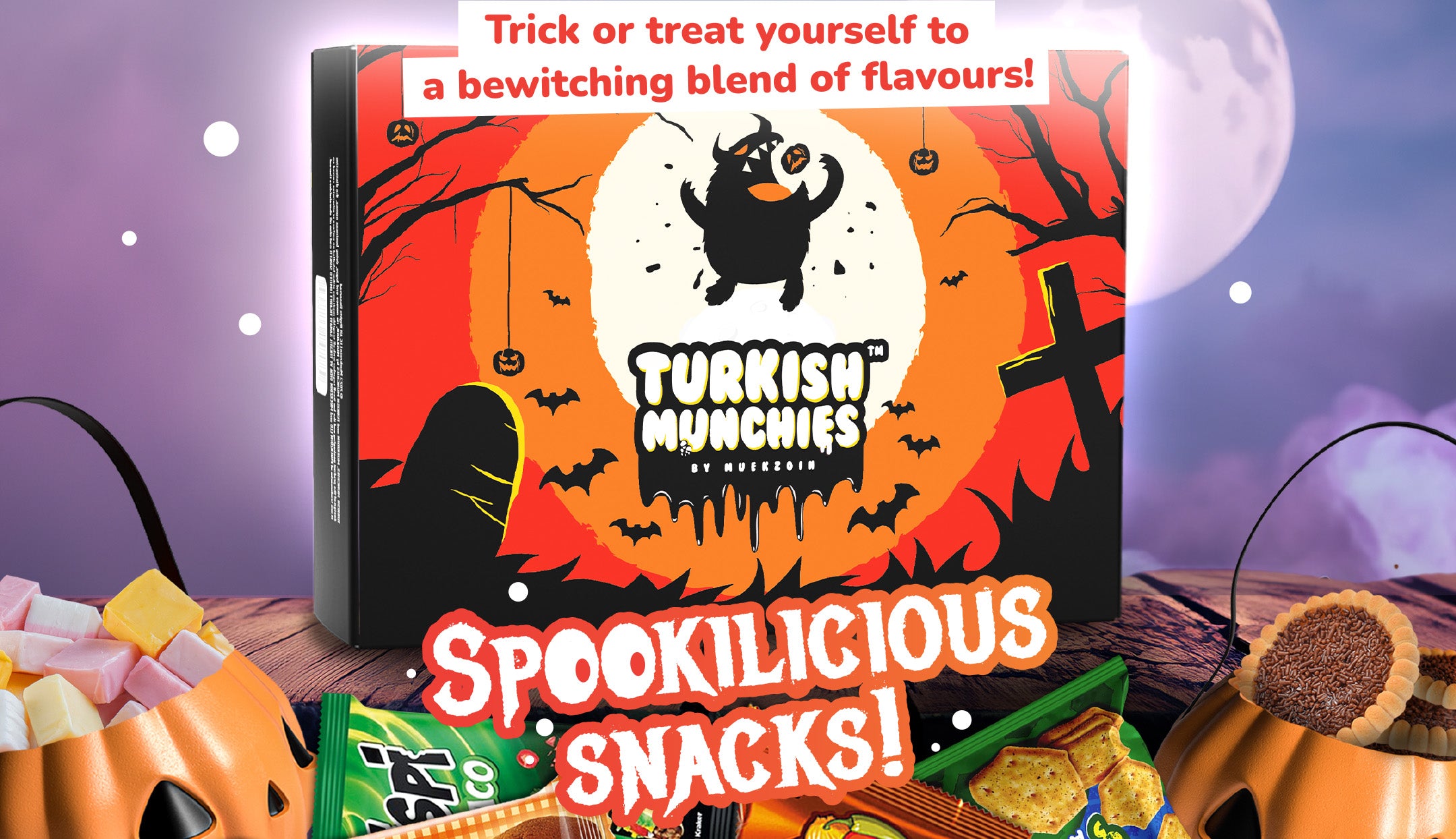 Are you ready for the most spooktacular time of the year? Halloween is just around the corner, and we've conjured up something special to make your celebrations even more delightful. Introducing our brand-new Halloween Snack Box, a treasure trove of treats that will send chills down your taste buds and have you howling with delight!
A Ghoulishly Good Assortment
Our Halloween Snack Box is the ultimate treat for anyone who loves all things eerie and delicious. We've curated a spine-tingling assortment of snacks that will cater to your cravings and set the mood for the season. From sweet to savory, each item in our box has been carefully selected to provide a well-rounded snacking experience.
Perfect for Parties and Movie Nights
Hosting a Halloween party? Our Snack Box is your secret ingredient to a spooktacular soirée. Impress your guests with an assortment of snacks that perfectly complement the festivities. You can also enjoy it during cozy movie nights with family or friends – it's like having a haunted cinema right in your living room!
A Treat for Everyone
Our Halloween Snack Box isn't just for kids. It's for the young and the young at heart, ensuring that everyone can partake in the Halloween fun. Whether you're a fan of classic candy bars or prefer health-conscious snacks, we've got you covered. We believe that Halloween is a time for all to enjoy, and our snack box reflects that spirit of inclusivity.
Limited Time Offer
Don't miss out on the Halloween snacking experience of a lifetime. Our Halloween Snack Box is available for a limited time only, so be sure to grab yours before it vanishes into thin air. It's the perfect way to treat yourself, share the Halloween spirit with loved ones, or send a spooktacular gift to someone special.
At Turkish Munchies, we're committed to making every holiday special, and Halloween is no exception. Order your Halloween Snack Box today and get ready to sink your fangs into an array of flavors that capture the essence of Halloween. Unbox the magic, unbox the fun – unbox your Halloween Snack Box today!
---