Turkish Munchies vs Bokksu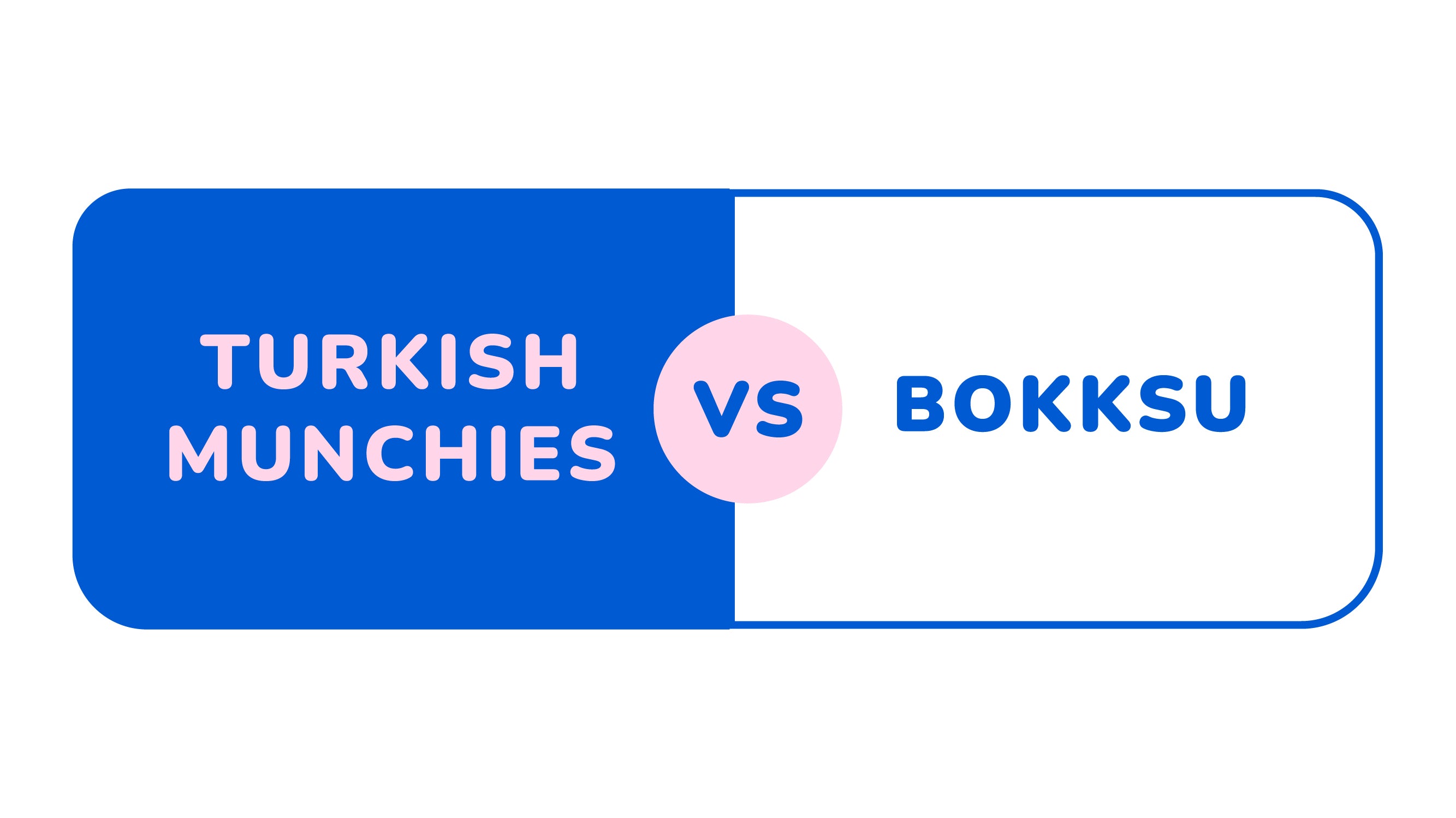 Though you saw the comparison chart, let me tell you why Turkish Munchies is a better choice as an international subscription snack box than Bokksu.

 

For starters, Turkish Munchies has overwhelmingly more Amazon reviews than Bokksu with exact 14.684 and counting reviews. I don't know what you think but when I love a product, I like to give some feedback about them. So, according to 14+k reviews, we can positively think that we are doing something right. Second of all, our deliveries reach our customers within a few business days whereas Bokksu's boxes take around 1-3 weeks to arrive. We all know the feeling of craving something you see on TV. You immediately want to acquire it. It is the same with an international snack box. When you add it to your cart, you look forward to its arrival. So, the delivery time should be of importance. Especially if it is bought as a gift for a special day like a birthday, Valentine's Day, Christmas, or many others. Cost is another important aspect when it comes to deciding. With the number of boxes and varying costs, Turkish Munchies is again one step ahead of Bokksu. Even if you have a limited budget, you can still enjoy a tasty box of Turkish snacks with different flavors. Although Bokksu includes up to 22 snacks, their box weight is still under Turkish Munchies' 850gr (1.83lb) box. Lastly, while Turkish Munchies offers all high-quality and premium exotic snacks from top-tier brands; Bokksu offers its clients Asian snacks from a mixture of lesser-known local brands and mass-produced ones. So, the choice is yours to make.

 

If listing all these reasons still has not convinced you, there is one last and most important part that differentiates Turkish Munchies from all other competitors: The Yummy Battle Snack Box

With new characters, the card game gets more and more exciting each month. Also, the Yummy Battle snack box means getting limited-edition boxes. As well as the characters, the snacks keep refreshing too. This limited edition, foreign snack box prides itself on being the only subscription snack box with a card game to enjoy while eating the Turkish Munchies' tasty treats.

So, what are you waiting for? Go and subscribe to the Yummy Battle Snack Box to meet the lovely monsters and share the experience with your loved ones.

 
---