Why should you choose Turkish Munchies?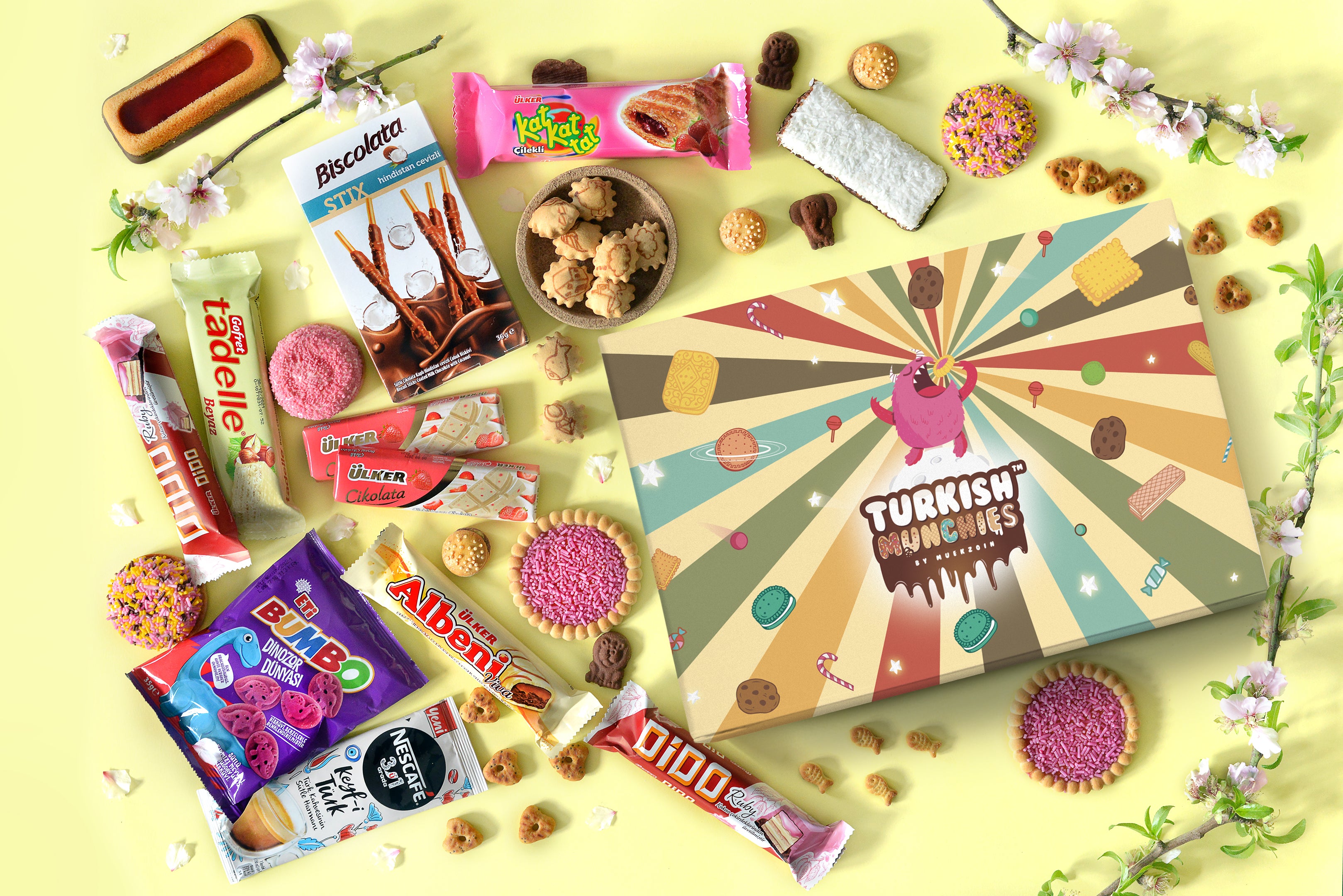 First of all, let's start with what is Turkish Munchies.
We are a company that sends out a box of mouth-watering treats you can enjoy with your friends and family, and this is where we differ from our competitors. Turkish Munchies is not just an ordinary snack box, we also offer you a fun game called The Yummy Battle!
Yummy Battle is a card game that you can play with your loved ones while enjoying your snacks from Turkish Munchies. The card deck comes with your first order and as you keep ordering, new cards are added to your deck each month. Each card has a different power. There are monster cards, joker cards, defense cards and number cards.
Now on to what differs us. Turkish Munchies sends you the top tier snack brands that are Turkish people 's favorite from Ülker to Eti and many more.  Along with our delicious snacks there is a pamphlet to inform you whether you are allergic to any of the items sent in our boxes.
Since USA uses a different date order, all the snacks have their expiration date written in USA format to avoid confusion. So, you can enjoy your delicious snacks with mind at peace knowing they are all fresh.
Finally, all the snacks in the boxes are in full size and there is balance when it comes to packaging. Each box is prepared with precision so that you get a box perfectly balanced as all things should be. It is never full of sweet or salty treats.
Now you know about us, and we'd like to know about you too!
So, subscribe and place your order today to join this fun.
---