Valentine's Day Traditions Around the World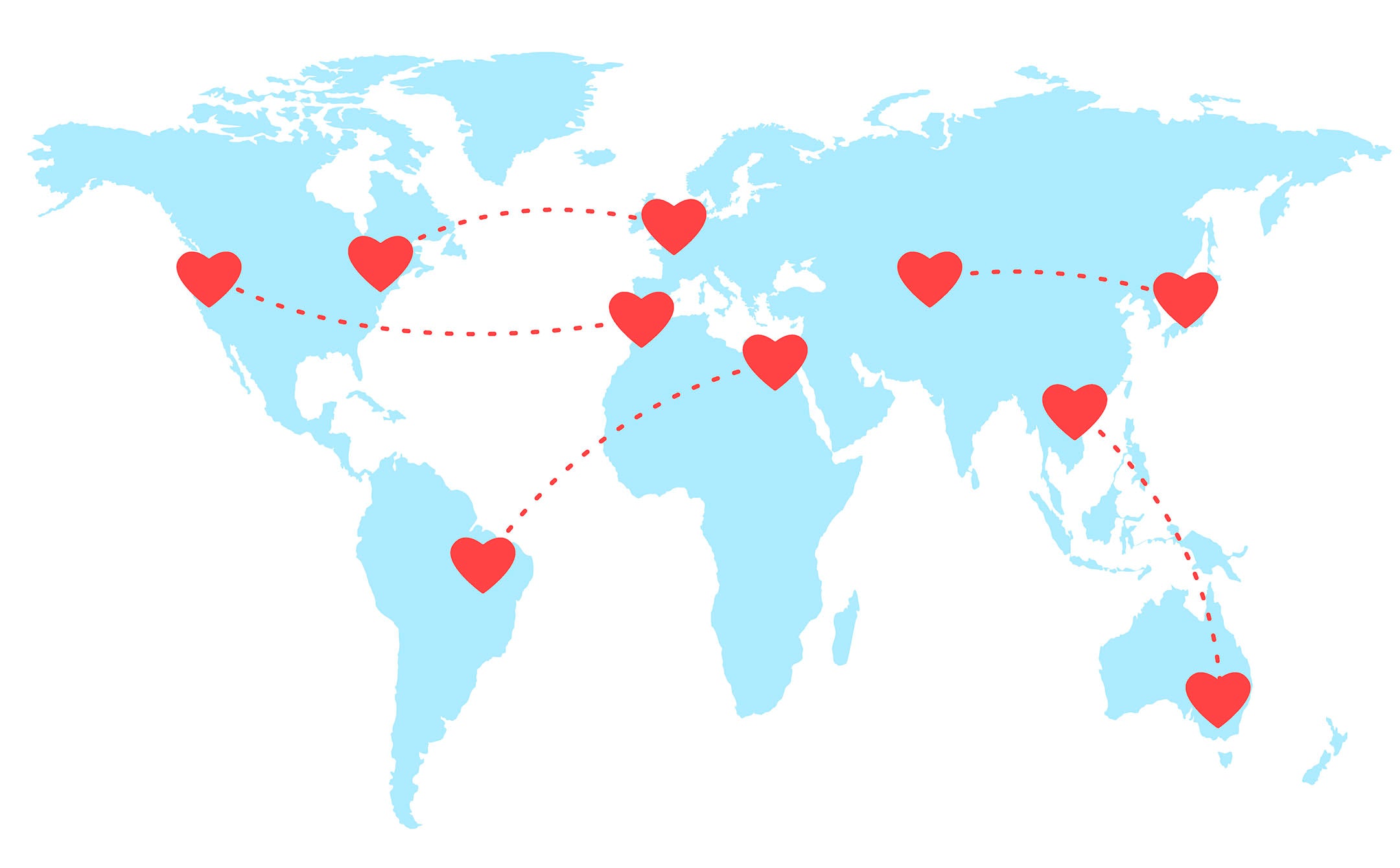 There are many ways to celebrate the day of love throughout the world. A box of chocolate, a bouquet of roses, or maybe a huge teddy bear is the way of celebrating we all have been taught. However, there are many other ways to spend this day other than just buying stuff in other countries.
Let's look at 5 countries with different Valentine's Day traditions.
Ghana- Chocolate Day
Ghana celebrates February 14th as chocolate day. To boost tourism in the primary cocoa production country, the Tourism Authority of Ghana announced February 14th as Chocolate Day. So, you can make a difference this year and taste the delicious chocolate in its origin country with your lover.
The Philippines- Collective Weddings
This tradition is for a good cause! Every February 14th the Philippines organizes collective weddings for those who cannot afford them. Mostly local authorities pay for these weddings so that young couples can get married and have a big celebration at the same time. What can be more romantic than that?
South Korea & Japan- Women Pampering Men
In both South Korea and Japan on February 14th men gets to be pampered for a change. While it is more of a choice to buy flowers or chocolates in Korea, it is the exact opposite in Japan as women have to buy gifts for men. But this is not just limited to their romantic partners. You can buy chocolate in Japan for your boss, coworkers, or friends. The type of chocolate is what sets romance apart. Japanese women get to be pampered on March 14th in exchange.
Denmark- Snowdrops
Instead of red roses, people in Denmark exchange snowdrops during Valentine's Day as they are more available during winter in Denmark. Apart from these beautiful white flowers, Danish people mostly men give a humorous and anonymous love letter called Gaekkebrev to whomever they like. If the receiver of the letter guesses the sender correctly, they are awarded an Easter egg at Easter time.
As you can see, many countries worldwide have their own understanding and tradition when it comes to celebrating this amorous day. If you don't have any traditions with your loved one, why not start one with one of our international snack boxes? Let us know if you have any other traditions on special days like Valentine's Day!
References
Source 2
---