Turkish Snacks vs Japanese Snacks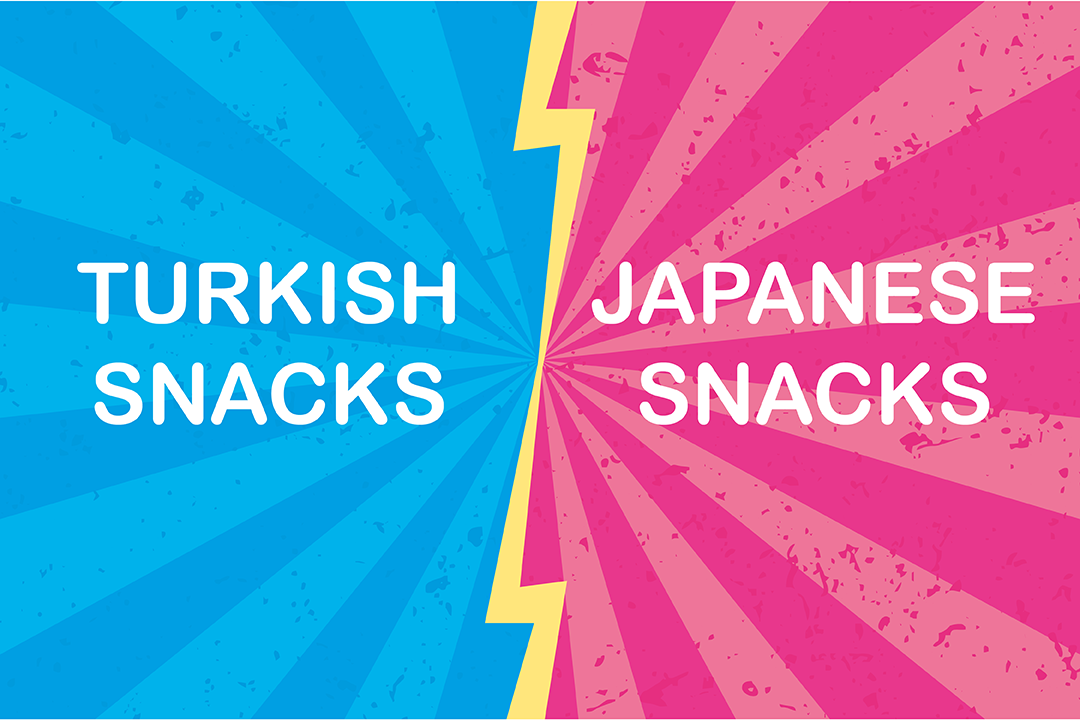 Snacks are great regardless of their origin. We snack multiple times a day while waiting for our meals. So, it is a big part of our lives. In the international snack category, Turkish snacks go head to head with Japanese snacks.
As successful with desserts Turkey has an importance when it comes to nut exportation too. Where do you think most of the nuts you have in your chocolates come from? Homeland of the hazelnut, you can know for sure that you are eating the most premium hazelnuts in those delicious chocolates and wafers. All Turkish brands encourage to use of domestic production.
When someone says Japanese snacks the first thing that comes to mind is KitKat which is not even a snack brand that belongs to Japan. It is a chocolate brand owned by Nestlé. So, the competition is not much of an issue with Japanese or Asian snacks. They keep adding different flavors to the same chocolate.
In the end, a snack might be a snack, however; Turkish snacks win in this rating. If you want to assess yourself, be our guest! Add an international Turkish Munchies snack box to your cart to see that Turkish snack rule!
---