Turkish Munchies or Bokksu, which one should you choose?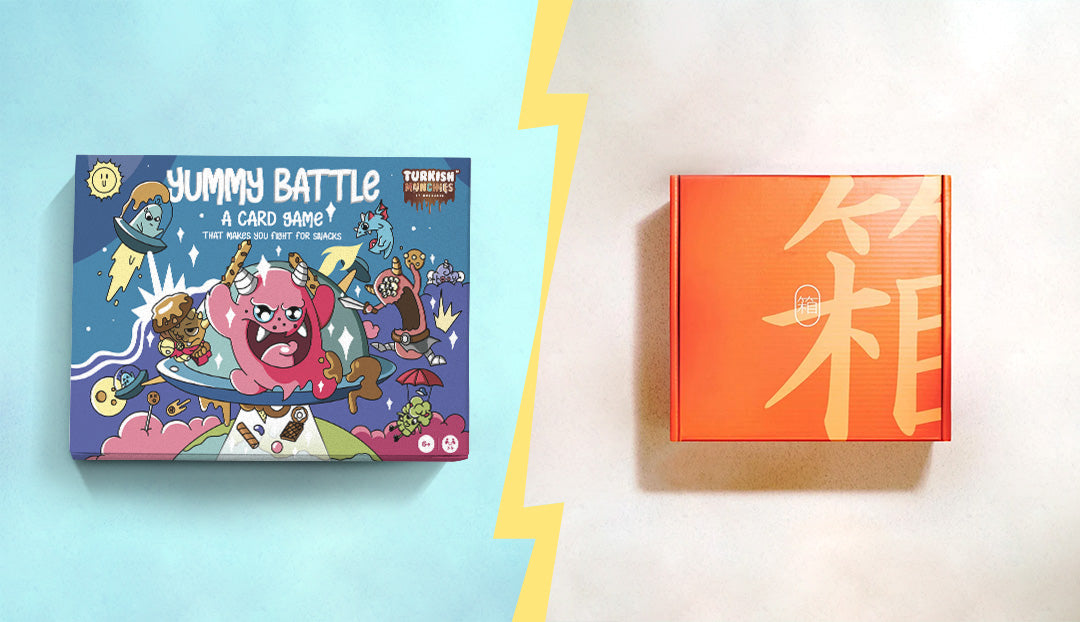 In the subscription snack box industry, Bokksu is one of the most powerful competitors we have, there is no denying that. They might be offering some great Asian snacks, but we offer worldwide snacks that anyone will love. However, no matter how successful, Turkish Munchies offers better opportunities for their customers. Let's take a look at some of these opportunities.
Card Game
Turkish Munchies prides itself on being the only subscription snack box brand to offer a card game alongside our tasty exotic foreign snacks. The fun never ends as each month you will get brand-new cards next to brand-new & an assortment of delicious foreign snacks.
Pricing
Besides offering non-subscription boxes as well, the pricing of our subscription box is more affordable than Bokksu's or any other brand's subscription box. We have a total of 13 boxes, 12 of which are non-subscription in various sizes. With different themes, our customers can choose the best one fit for their pocket and taste.
Fast Shipping
Craving international snacks and can't find any in your local supermarket, you decide to find a good snack subscription box online. Now there is competition in this market you have to be careful to choose the best one. An important feature you should take into consideration is shipping. You don't want to wait for a long time since you're already craving some exotic snacks. Turkish Munchies offers express international delivery, for this reason, you know that your box will be at your doorstep in a couple of days, so no need to look for another brand.
We respect all our competitors, but it is important to show our customers there are better choices than the best-known brands, and to find them you just need to do your research! To taste our delicious snacks, you can choose any one of our boxes.
Here is the link to some most loves ones:
---