Turkey's Pride & Joy The Turkish Delight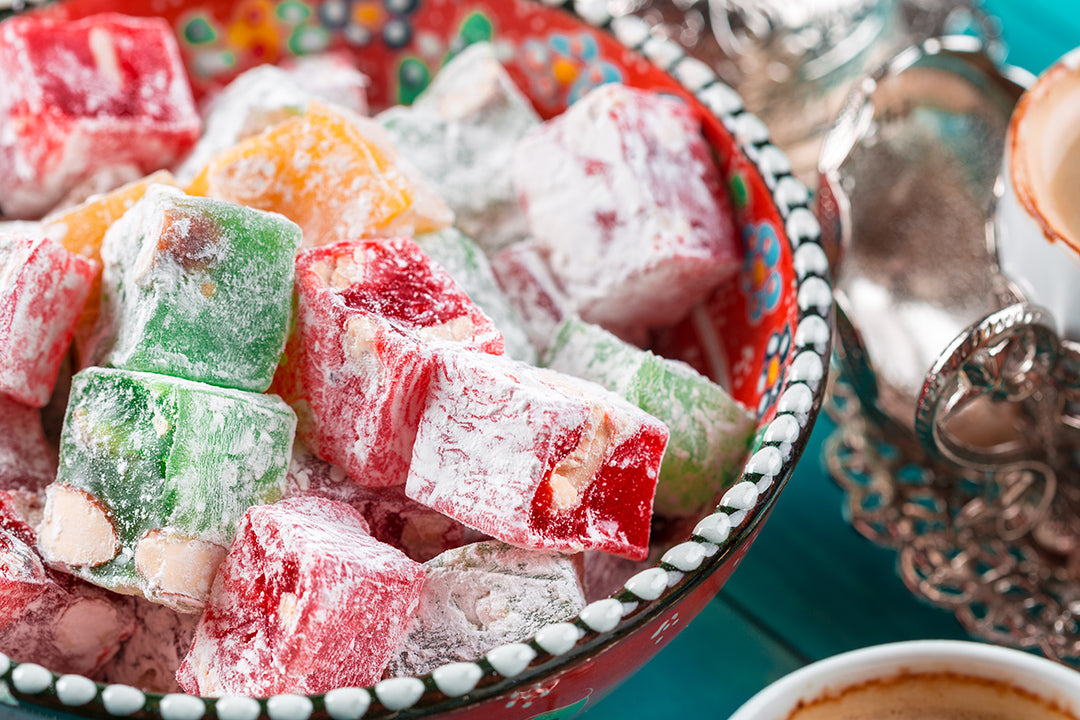 Do you remember that one scene where we all craved the famous Turkish delight? I'm pretty sure you understand that I am talking about the scene from Narnia where the White Witch tricks Edmund with Turkish delight to lure him to her side. Turkey is infamous with its cuisine however we have a soft spot when it comes to sweet treats. In any conversation involving Turkey there is always that one person saying, "Oh I love Turkish delight!" From Baklava, Künefe, Sütlaç, and Aşure to Turkish delight, there are as many desserts as you'd like to try when visiting Turkey.
History
Though the exact date is not known it is believed that Turkish Delight has been around since the 15th century which is the Ottoman times.
According to some sources, around the late 18th century, Sultan Abdulhamid wanted to have soft candies rather than hard ones, so they held a contest and Ali Muhiddin Hacı Bekir won with what is known now as Turkish Delight. After that well-deserved success, step-by-step Turkish delight earned its place around the world as the greatest sweet of all time.
How is it made?
Making Turkish delight is quite easy, all you need is sugar, starch, water, and citric acid. Of course, the making is the hardest and most artful part of this delicious sweet. So instead of bothering with the making of it, you can just buy one from your local supermarket as Turkish delight can be found anywhere around the world. That's how loved it is. So if you need some Turkish DelightyTurkish sweets, grab an international Turkish Munchies snack box as it will still give you the satisfaction you are looking for.
Fun Facts
The best way to pair a Turkish delight is to eat it with a cup of Turkish coffee.

In one episode of The Falcon and The Winter Soldier, Baron Zimo was also seen eating Turkish delight calling it "irresistible".

Turkish delight is such an iconic sweet that it was featured in the first Narnia movie as an enchantment by the White Witch. After the movie's success, Turkish delight sales skyrocketed in the United Kingdom.
References:
---