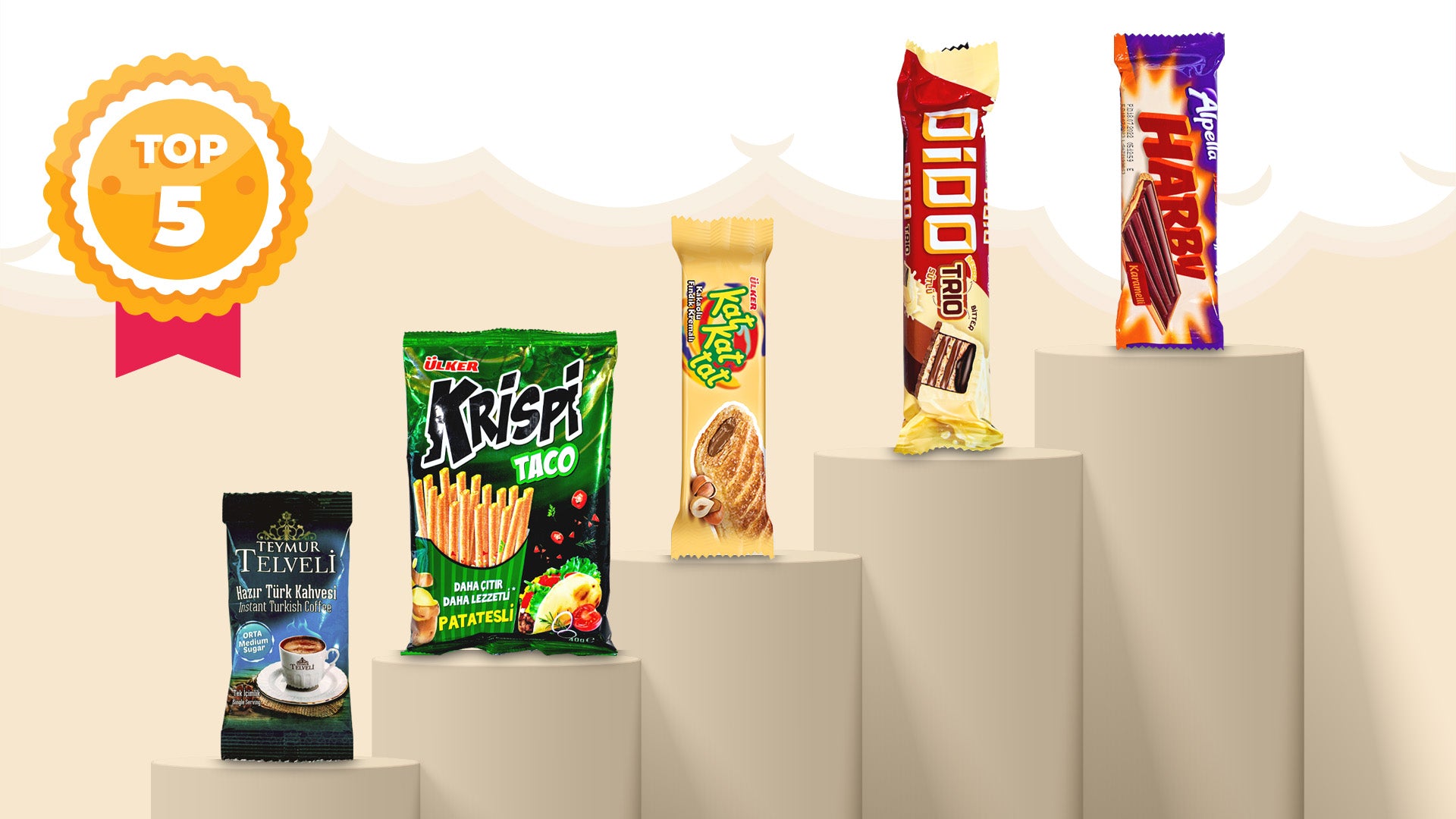 In today's blog let's see what is most loved 5 snacks are. As a part of our customer satisfaction, we aim to remove any snack that doesn't satisfy our customers from our boxes. These are the favorites of our customers so; you know you are in for a treat.
5- Telveli-Turkish Coffee
We couldn't start a list without our renowned Turkish coffee. It may be instant but no worries the taste is as delicious as ever. All you need to do is get a small cup just like an espresso one, add boiling water, pour your coffee in it, and give it a good stir till it dissolves.
4- Krispi Taco
Who doesn't love Tacos?  One of the best foods around the world and now you have it in stick form, and it is still delicious and crispy. With all the herbs our customers fall in love with these crackers from the first taste on their taste buds.
3- Kat Kat Tat
Literally means flavor in every layer. Kat Kat Tat becomes number 3 in our overall top 5 list. Eating it might be hard and it may be the reason why it is the third overall, but the fun starts the moment you take that first bite.  
2- Dido Trio
This is one for the books. Although it couldn't beat Harby, being number second has never been this delicious before. As you can understand from the name Dido Trio includes all three chocolates: dark, milk, and white!  In every bite, you can taste this trio and melt with them.
1- Harby
On top of the pyramid here is THE snack: Harby. An all-time favorite of every customer and yours truly 🤗 Can't count the times someone mailed and asked me about this mouth-watering goodness. That's why it was only suitable to put it on top. The tasty caramel with the crispy biscuit creates the perfect chocolate.
Do you agree with our picks or want to try and see for yourself if this list is right?
Here are some links to the boxes that include these amazing snacks.
---