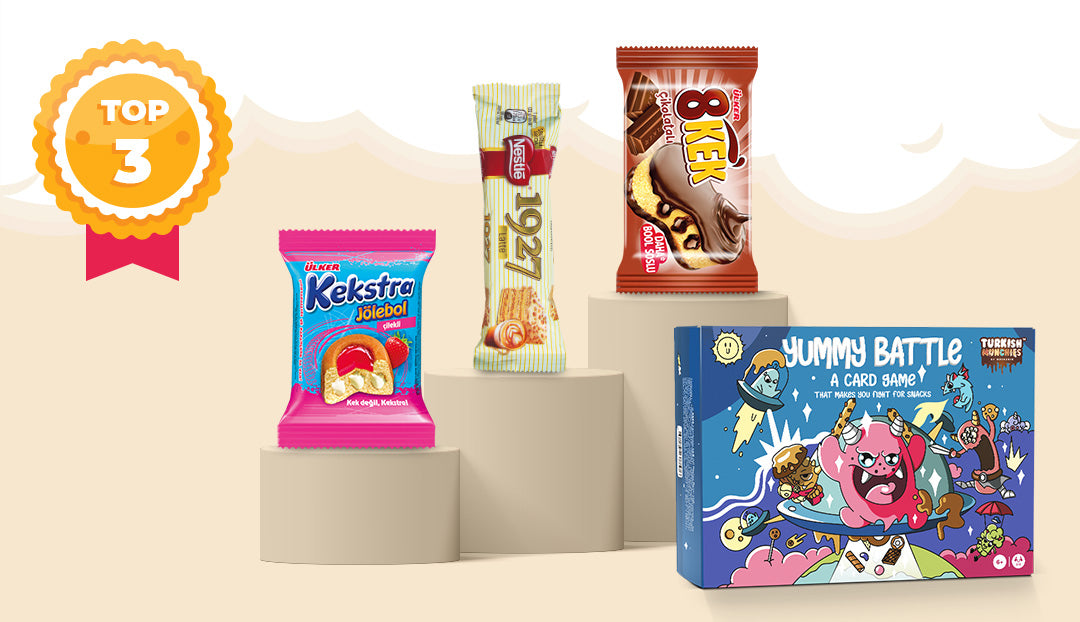 We carefully choose each of the snacks that we add to our boxes, especially the subscription box snacks as they are only available for a month. So today, we wanted to introduce you to the top 3 snacks from our Yummy Battle May box. These three were our favorites from the beginning, that's why we wanted to give them the spotlight they deserve!
8kek
8Kek is here to fulfill your sweet cravings. The cocoa coating and dark chocolate sauce come in the shape of 8, making your cake look playful and delicious. 8 Kek promises to make it look irresistible. Get ready to be amazed by 8 Kek's delicious flavor that will have you coming back for more!
Latte Wafer
I do not know a single soul who doesn't like coffee or chocolate. Now imagine the best from both worlds. Latte, one of the classiest coffees ever pairs up with the best chocolate flavor there is white chocolate! The latte flavor between crunchy wafers coated with white chocolate will be one to remember for sure.
Kekstra
Softest and the most popular cake in Turkey. Treat yourself to a delicious dessert with Kekstra! Our unique cake is made with a creamy filling and topped with sweet strawberry jelly. Perfect for any occasion, Kekstra will satisfy your sweet tooth and make you the star of the show. Let your taste buds dance with Kekstra and experience the flavor sensation. 
Still haven't tried our Yummy Battle May box? Well after seeing these top-quality and fresh snacks I'm sure you will want to give it a go. Do not take your sweet time though, they ran out quickly!
Here is our Yummy Battle Box:
---