🌻🌺 Spring Festivals Around the World 🌸🌼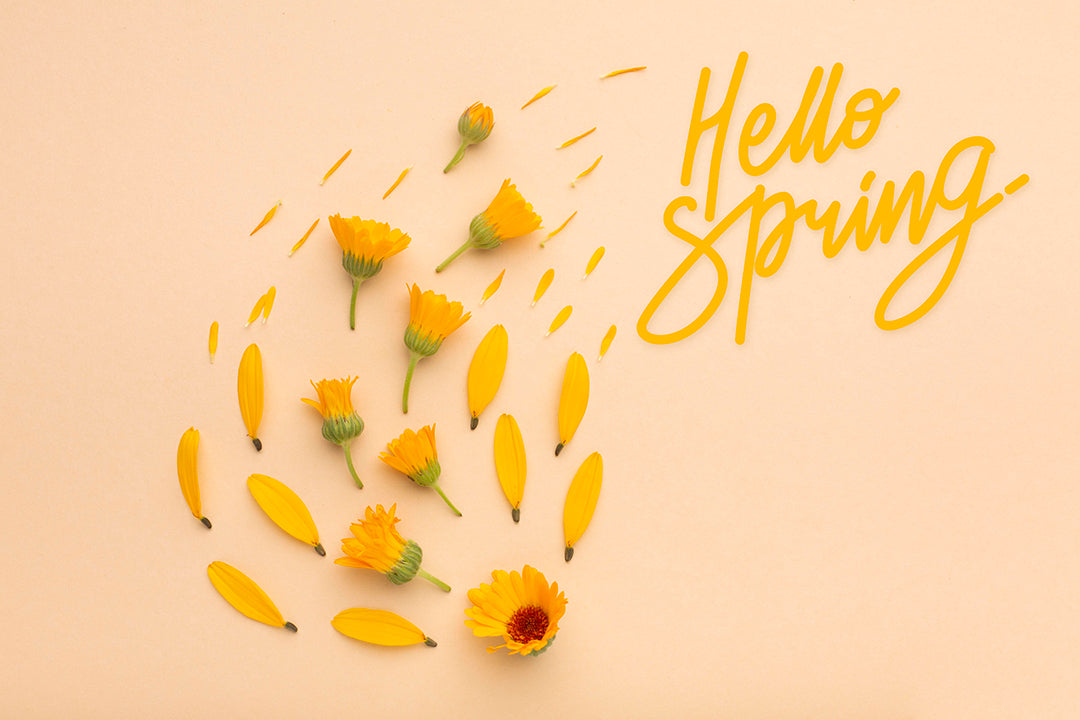 We've been in March for 20 days now but only March 21st, it is acknowledged as the beginning of spring aka the vernal equinox which is when the day and the night are of equal length. So now the festivities can start. There are some pretty colorful festivals around the world to celebrate this day. Let's look at some of the well-known ones.
Holi – India
Holi is probably the most well-known spring festival around the world. Although it is an Indian festival, it has been adopted by everyone around the world. Can you blame anyone for trying to celebrate this holiday just by looking at the picture though? The full name of this festival is the Festival of Colors, Love, and Spring, and as the name suggests there are colored powders and dancing involved! There are also religious elements involved in India's Holi celebrations however, the rest of the world only took the colored powder and dance part.
Hanami – Japan
We know how important Sakura trees are to Japanese culture. This particular festival is actually to celebrate the viewing of the bloom of these trees hence the name. Since the blooms only last for a week or two the Japan Meteorological Agency observes them each year and announces their blooming time so that Japanese people come and witness the magic surrounding all over their country.
Canadian Tulip Festival – Canada
This festival dates to the 2nd World War. As a show of gratitude for protecting their future Queen Juliana and her family during the Nazi occupation of the Netherlands, the Dutch Royal family sent 100,000 tulips to Canada.  During their time in Canada, Queen Juliana gave birth to her daughter, and for that Queen ordered 10.000 tulip bulbs to be sent to Canada every year to display. Years later in 1953, Ottawa became famous for its tulips and the tulip festival began.
Nowruz – Middle East
Nowruz is celebrated across many countries in the Middle East area as the arrival of spring and new beginnings. Though some people celebrate it in Turkey, it is not an actual holiday here. Many different cultures celebrate this day by cooking their traditional food, jumping over fires, and visiting their loved ones.
Sechseläuten – Switzerland
Celebrated since the late 18th century in the city of Zurich, Sechseläuten means "The six o'clock ringing of the bells". On the third Monday of April, after a colorful parade, Swiss people burn Böögg to see whether that year's summer will be a warm one or not. Böögg means bogey and it is a snowman-looking figure. If the head of the figure burns fast, it indicates that the summer will be warm and nice, if it takes longer the exact opposite happens.
Many different cultures welcome spring in their own traditional way. It is the season of new beginnings, forgiveness, and starting over. Flowers bloom and animals wake up from their long sleep. Life starts again. While the whole world has its own tradition for new beginnings maybe you can start yours with a box of international snacks this year. A Turkish Munchies snack box may bring a breath of fresh air. So what are you waiting for? Make a change in your life this spring and get your March Box before it's sold out! 
Here are some of our boxes:
References:
---