Perfect Occasions for a Turkish Munchies Snack Box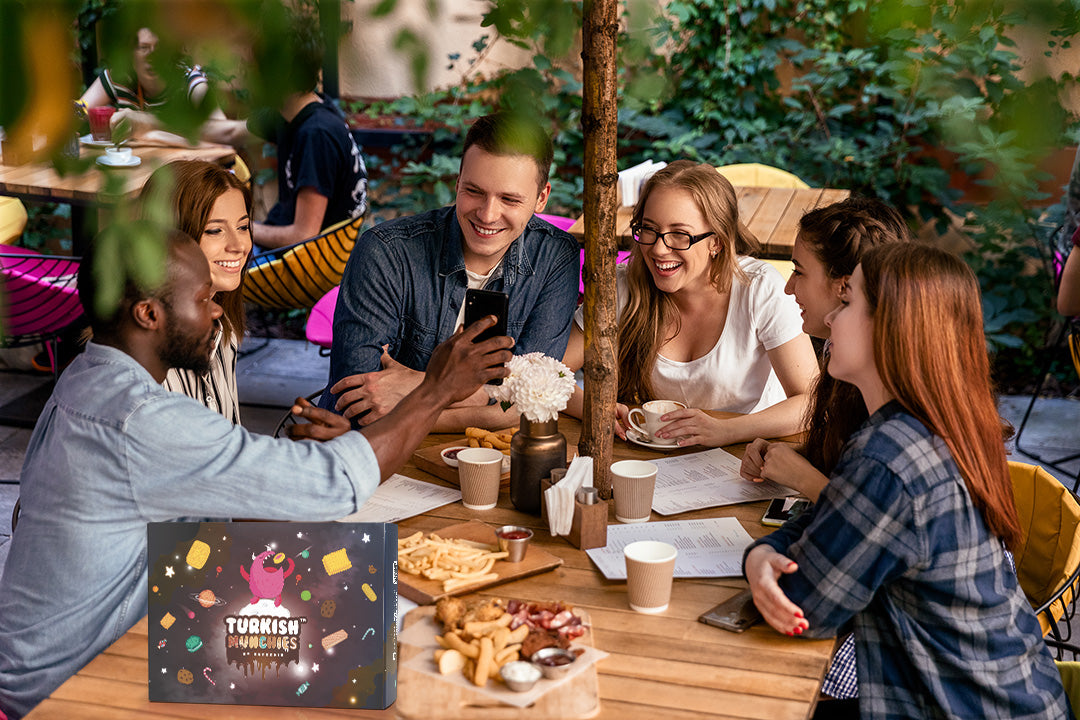 Although eating a box of snacks is timeless, we have some special occasions for you to share with others. Since we have more than one size, sharing your snacks is easier and better. Of course, you can keep them all to yourself and eat, there is nothing wrong with that either. Our maxi boxes contain 20+ snacks and midi sizes contain 13+ snacks. Depending on your choice all boxes are perfect for a single person too.
Office Meetings
Want to turn those boring office meetings into a fun social gathering where you give your team information and boxes of tasty snacks? Here is the perfect snack box for you. Once you let your employees know that there will be food during the meeting, people will attend more willingly.
Dorm Parties
The classic food for dorm parties is pizza we all know that, and it might be a good option if there will be a house full of people. But if you're having a small party, you can make it unforgettable with boxes of international snacks. It will be one for the books for sure since trying foreign snacks for the first time will make everyone excited. I'm pretty sure you're going to need more boxes for that second party 😉
Family Nights
Here comes THE place for sharing a maxi Turkish Munchies Snack box! What better gathering is there than sharing a box of exotic and foreign snacks with your own family? Kids will be all excited and that alone will make you happy from the start 😊 Spending quality time with your family is so important that I'm sure you want to do the right thing. Well, in that case, we got you.  Start a brand-new tradition for your family nights. You will notice that your kids look forward to it.
Can't decide on which box to get? Let me help you with that! All these gatherings will require lots and lots of chocolates, crackers, cakes, chips, candies, and wafers. So, a mix of maxi and midi boxes would be great for dorm parties. For office meetings, you can get everyone a maxi-size box so that they all taste each snack and even take them home. Lastly, for family nights Yummy Battle snack box would be great with the kids since you will both get snacks and a card game to double the fun. Starting this tradition, your kids will want to attend family nights without forcing them.
Perfect boxes for these gatherings:
---