❤️ Lover's Box: Fit for the Ones You Love ❤️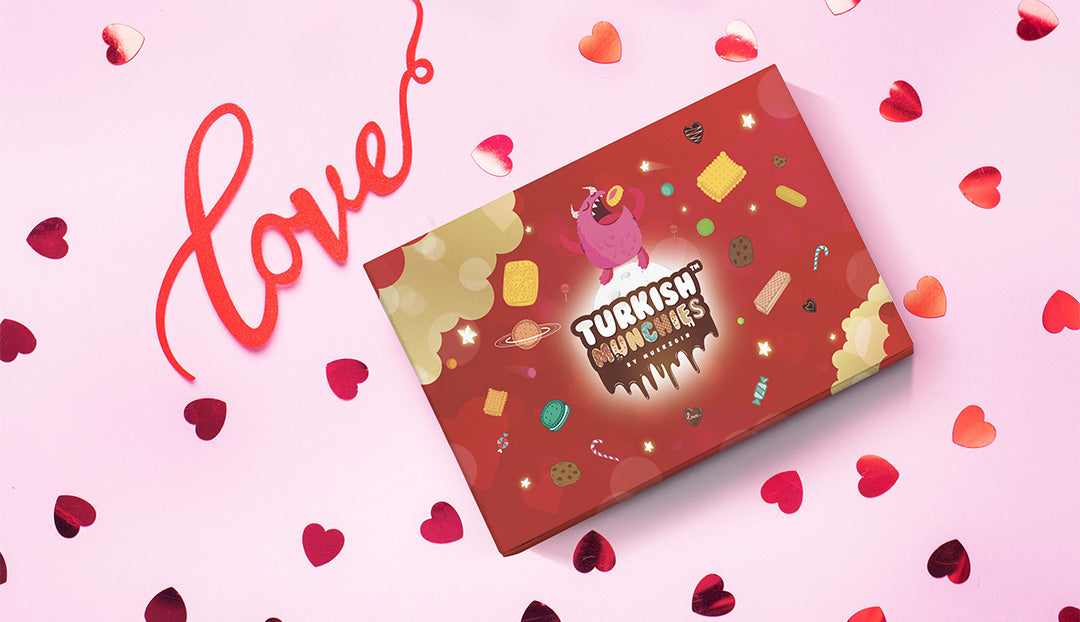 When you hear the words "snack", "delicious" and "LOVER'S box", you're definitely intrigued. Some may even be hungry as well at this very moment! Well, Lover's Box is not only for lovers but anyone you love. With snacks varying from chocolates, wafers, candies, and crackers to cakes, you are sure to love them.
Here are our favorite snacks from Lover's Box:
Kat Kat Tat
We know what you're thinking: "What could be better than the classic puff pastry and hazelnut combination?" Well, we have an answer to that. Our new hazelnut cocoa cream is the perfect complement to our signature puff pastry, which is flaky, crispy, and always delicious.
The best thing about our puff pastry snacks with hazelnut cocoa cream is that they're the perfect balance of salty and sweet. The salty crunch of the puff pastry pairs perfectly with the rich, nutty flavor of the hazelnuts, while the cocoa cream lends a smooth finish that will leave you wanting more!
Ozmo Cream
What are you doing with your life?
You're eating coca spread, right? I mean, we all are. It's the best thing since sliced bread, and we can't get enough of it. But have you ever considered what makes up this magic-in-a-tube?
Well, we did. And here's what we found: a tube of coca spread with hazelnut. That's it! It's just nuts—literally and figuratively. With its smooth texture and amazing taste, this spread is the perfect addition to any meal or snack. And the best part is that it comes with many other snacks in our Lover's box! So go ahead and treat yourself to a taste of heaven with this luscious coca spread with hazelnut!
Pöti
Get ready for an unforgettable taste experience with Pöti's fluffy cake!
Our cake is made with the finest ingredients, making it super soft and full of flavor. And that's not even mentioning the delicious fruits added on top! Enjoy a delightful treat and satisfy your sweet tooth with Pöti cake. It's just the perfect combination of flavor and texture - you won't be disappointed!
Craving these tasty snacks? Lover's box is perfect to surprise your loved ones. If you're bored of those same old gestures as buying flowers, an international snack box might be the one you're looking for.
Here is the link to this tasty box:
---