Key Elements of a Good Slumber Party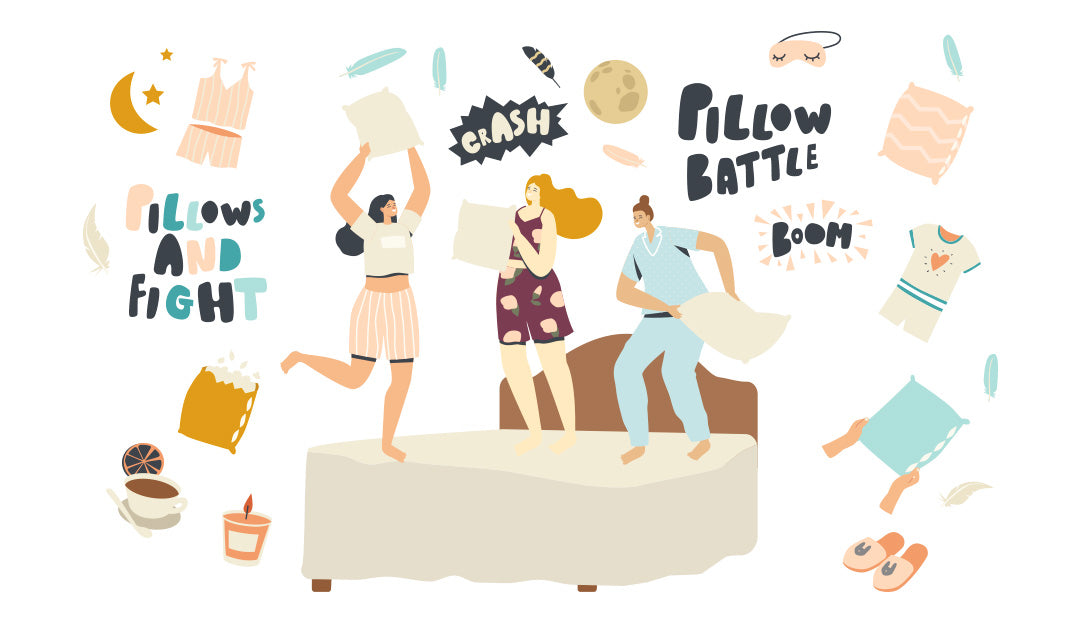 Every girl loves a good slumber party. But to throw a slumber party for the books you need some key elements. Although the cultures are different around the world, some of the elements are common in every slumber party around the world. Let's take a look at these common features and give you some suggestions on how to throw a slumber party better.
You need pjs
Well, it is not a sleepover or pajama party without some comfortable pjs, am I right? Pjs are necessary but do not forget to bring your fanciest clothes to walk on the runway later as you have a makeover coming. For all the activities you will do it is wise to bring a T-shirt because you will sweat for sure.
Time for makeup
Hope everyone brought their most colorful eyeshadow palettes, lipsticks, and nail polish because it is time for a makeover! Pair up to give each other new looks and do not be afraid to go bold. You do not have slumber parties every day after all.
And now we dance!
If the makeup is done, nails are painted and photos are taken to commemorate this amazing night, now we dance! Play the most fun song to shake it off. Though it depends on the style you listen to, pop songs are ideal for this night. Give it a try, I'm certain you'll also see it fit.
Gossip is not good but necessary
Gossip does not have to be evil; you can talk about the cute skirt you saw a girl wearing at your school. What better time and place than a slumber party to talk about the guy that you have a crush on? It is like your own therapy group to discuss the things you are normally shy about. Go on and share your emotions, it should be a safe place because slumber parties are held with only the closest friends.
Good snacks & movies
After doing all these energetic activities, it's better to settle down from now on as it is almost midnight at this point. Put on a good rom-com with your girls and start snacking. You can look up some classics on the internet on what to watch but what to eat is the real question. A good snack will be the talk of your slumber party after your friends leave so to make a good impression, I'd suggest something international like a Turkish Munchies Snack box! You can choose between 13 boxes to find THE one for your party. Snacks are what make a party unforgettable after all! 
From chocolate, wafer, and crackers to cakes Turkish Munchies sends you a box full of delicious international snack assortments to enjoy. We're here to impress your guests with our premium snacks from around the world.
Here you can find all our boxes to find the best one for your party:
References:
---