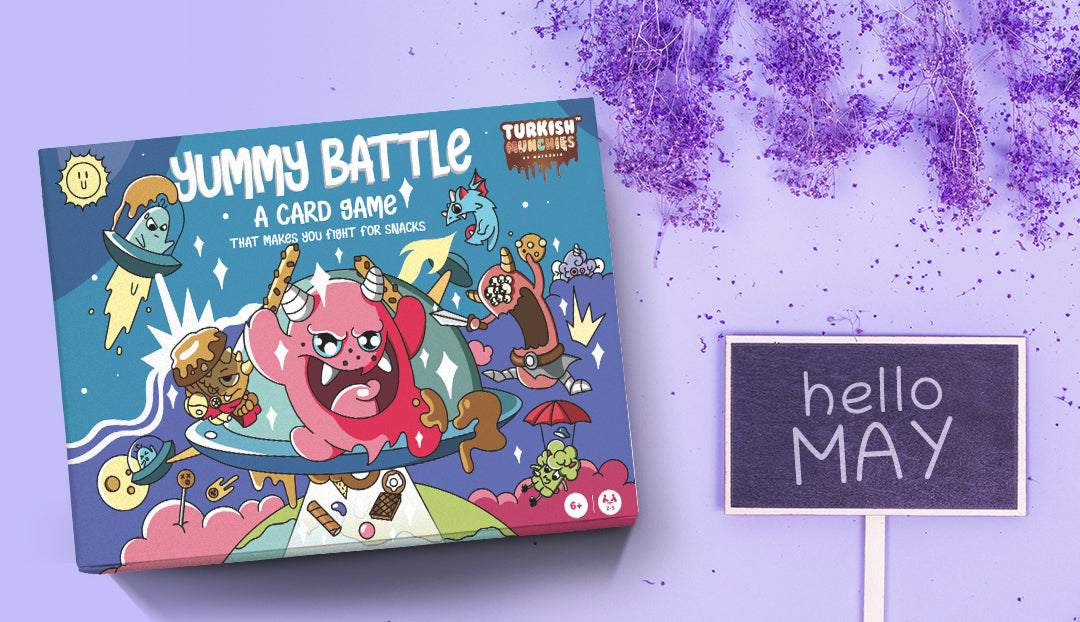 May box is here, and I simply cannot wait for you to meet this month's snacks because they are all brand-new and heavenly. Now that Mother's Day is just around the corner, everyone's in search mode. Let me save you the trouble of finding the perfect gift as you have already did it 😉 
Laviva – Lemon Cheesecake
Let your taste buds experience a burst of creamy and zesty flavors with Laviva's Lemon Cheesecake. Our delicious bar is composed of a crunchy biscuit layer, and a rich cream filling coated with luscious milk. Bite into this sweet treat to instantly refresh yourself! Enjoy the perfect balance between a tangy lemon flavor and the creamy texture of real cheesecake.
Krispi – Chili Crackers
Add some zing to your snacks with Krispi chili crackers! Perfect for parties or movie nights, our crispy chili crackers are a delicious way to liven up your snack selection. Need a snack that is both healthy and delicious? These crunchy Krispi chili crackers contain less fat thanks to being oven baked. Krispi will tantalize your taste buds and deliver mouth-watering satisfaction. Get your hands on our chili crackers today for the flavor and crunch you deserve!
Biscolata Stix – Crispy Rice
Experience a new level of indulgence with Biscolata Stix! Our deliciously creamy milk chocolate coating, paired with light and crispy rice, will have you reaching for more in no time. Enjoy a sweet snack any time of the day or share it with friends and family for an even better experience. With Biscolata Stix, every moment is a moment of joy!
List Nuts – Barbecue flavored
Get your taste buds popping with List Nuts' deliciously savory and crunchy corn kernels! Enjoy all the flavors of a classic barbecue without the hassle. Who doesn't like a salty treat while watching something? Barbecue-flavored List nuts are just the snacks that you're looking for. Get ready to experience satisfaction like never before with List Nuts!
You are just introduced to the top 4 snacks of this month's Yummy Battle box. There is more where it comes from. If you're into any of these snacks just wait till you see the rest. Get your mama a delicious gift this Mother's Day but you need to hurry before this one runs out!
Here is the link to our subscription box:
---