Internationally Recognized Turkish Series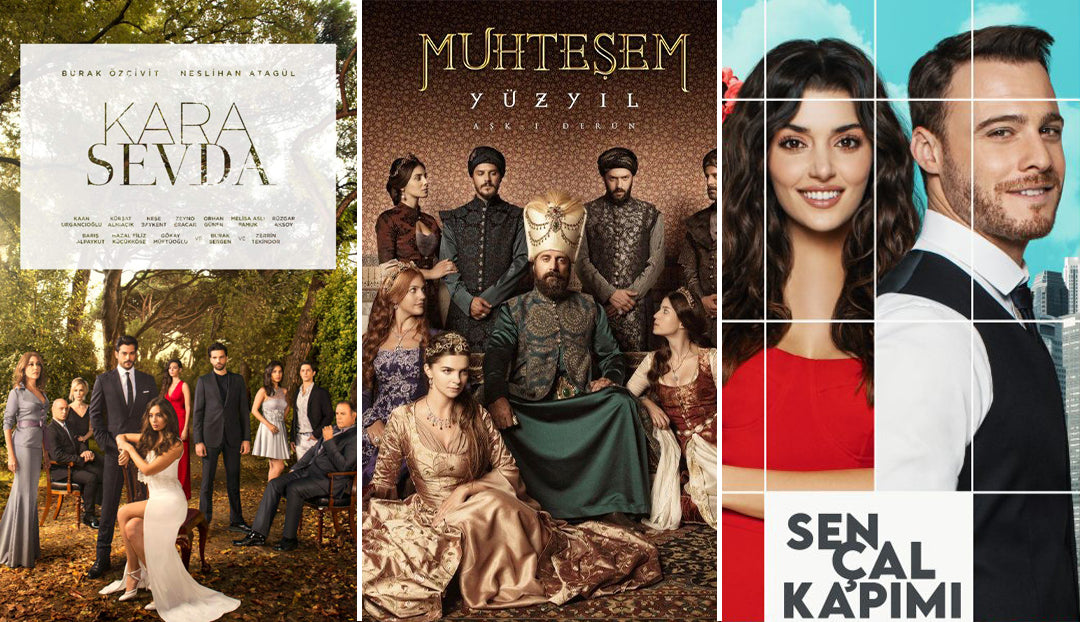 Turkish series, another parameter that captivates, make you crave and leave you wanting more after our snacks and world-famous cuisine. Throughout the years there has been boost on the love for Turkish series. Most of them being dramas might be the reason they attract the audiences so much. Even Cardi B is a fan of one of the series I mentioned below. Better keep reading to find out which series draws the attention of celebrities.
Why so popular?
Our series might be long but the feelings they capture and the subjects that are mentioned in these series touch the audiences' soft spots. With various talented actors and important storylines like family and love, the Turkish series are loved by everyone around the world and became so popular.
The Magnificent Century
The Magnificent Century takes place in the Ottoman era and is based on Suleiman the Magnificent's life. The series shed light on the line of succession, love, and the way of living during the Ottoman era. Also gives us a very detailed take on the love between Suleiman the Magnificent and Hurrem Sultan. It was such a hit that there was a spin-off on another Sultan after this series ended. This series might be the pioneer of the Turkish series becoming popular outside of Turkey.
Endless Love
Endless Love is such an impactful series that it became the first Turkish series to ever win an international Emmy in 2017. The storyline is based on love and drama in a love triangle. Nihan the protagonist wants to be with Kemal, however, she has many obstacles in that way. The leading actors of this series became so popular that their careers skyrocketed after this.
Love Is in The Air
This rom-com is another favorite of foreign audiences. A very modern take on enemies to lovers type of relationship. They start off hating each other but get into a fake relationship, however, end up smitten in love. The leading roles were already quite popular and loved by all but just like in Endless Love they became even more known.
Only mentioned the tip of the iceberg of loved Turkish series for you because there are just so many. Turkish production companies work hard, which can be seen in the series' quality and popularity. If you're into our series, you should see our snacks! What better way to watch a Turkish series while enjoying some Turkish series? 
Here are some of our boxes to enjoy while watching our series:
References:
---