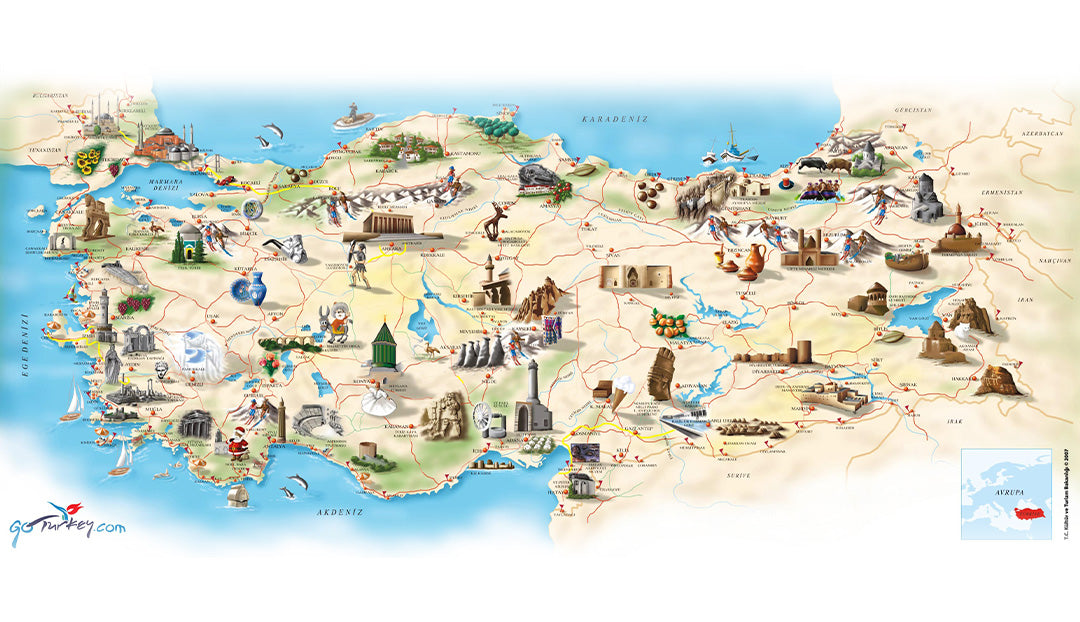 You may have heard some of them and you may be surprised by some others. All those wars were not made for nothing. Turkey has a long history and a very important location that's why throughout history, many civilizations settled in these lands.  
SANTA CLAUS LIVED IN TURKEY
Santa Claus is coming to town but all the way from Turkey! Saint Nicholas was originally born in Patara, modern-day Antalya. The remains of Patara can still be found in Antalya, where you can visit.
FAMOUS TULIPS OF THE NETHERLANDS COME FROM TURKEY
Did you know tulips are originally from Turkey? The very symbol of the glorious Ottoman is actually tulips! The word tulip even comes from Turkish tülbend and there was a time called Tulip Era which was when the Ottoman was at its wealthiest.
ISTANBUL IS THE ONLY CITY LOCATED ON TWO CONTINENTS
This fact might be known by all as it is one of the most distinctive features of Istanbul. Istanbul is already known as the bridge between Europe and Asia. Though only 5% of Istanbul is located in Europe, it is still two different continents.
THE OLDEST KNOWN SETTLEMENT IS LOCATED IN TURKEY; GÖBEKLITEPE
Göbeklitepe is the oldest known historical structure dating back to between c. 9500 and 8000 BCE, in the Pre-Pottery Neolithic era. If you're an avid series viewer you might have watched the Turkish series about Göbeklitepe called The Gift.
TURKEY IS HOME TO THE SEVEN CHURCHES OF REVELATION
The Seven Churches that were mentioned in the Book of Revelation are all located in Turkey. They are in Ephesus, Smyrna, Pergamum, Thyatira, Sardis, Philadelphia, and Laodicea. Since they are not very far from one another, you can pay them a visit in just two days but must be a swift driver.
Another important fun fact: Did you know that Turkish Munchies is one of the most loved subscription snack box brands in the world? With numerous snacks from chocolates, wafers, candies, and crackers to cakes, Turkish Munchies take you on a delicious journey even if you can't physically visit our beloved country.
Here are some of our sweetest boxes:
Yummy Battle Box (Subscription)
References:
---