Fairy Chimneys of Cappadocia, Turkey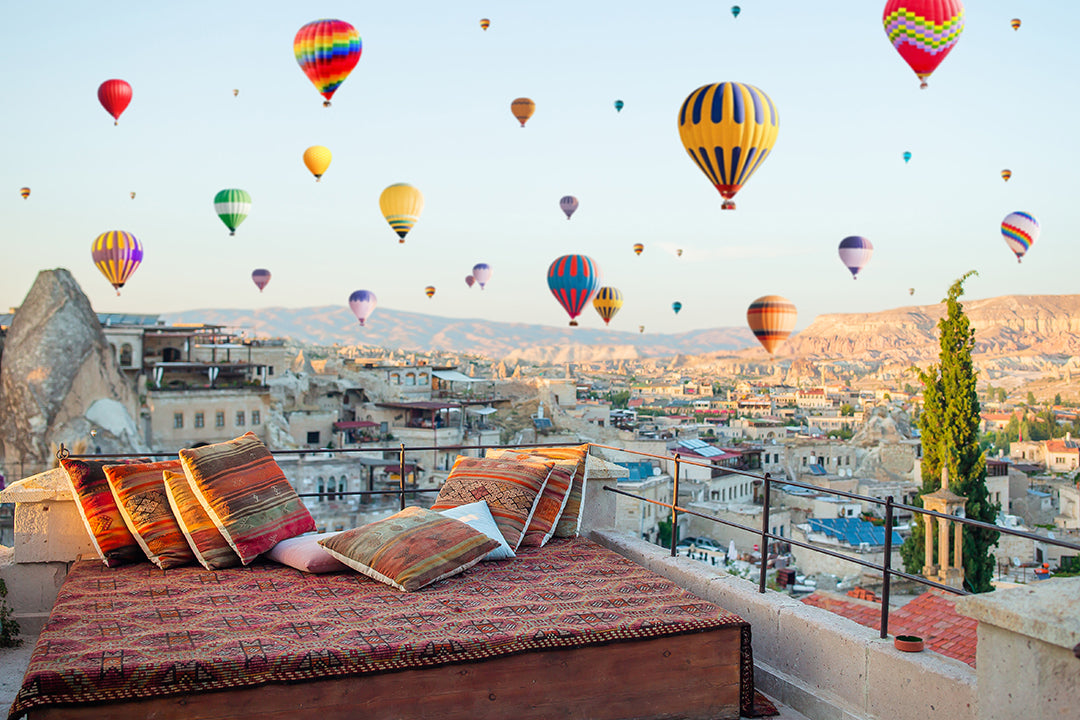 A breathtaking view of hot air balloons flying above fairy chimneys in Turkey. Sounds like a fairytale, right? 
How did they form?
These gorgeously named and magical-looking chimneys are actually part of an erosion. Fairy chimneys are generally found around dry and hot areas. While the body of it is made of soft minerals the top is harder. The height and color of it depend on the minerals piled up inside different rocks.  
Though there are many fairy chimney formations across the world. None of them are as many and popular as the ones in Cappadocia.  
Location
Although it is best known as Cappadocia, fairy chimneys are in the city of Nevşehir located in the heart of Turkey. There are thousands of fairy chimneys in Cappadocia, but they are mostly found in the valleys of Avanos – Ürgüp – Uçhisar. If you go on a tour, you'd most likely visit all the historical and picturesque places.
Activities
The first thing that comes to mind when visiting Cappadocia is jumping on one of the hot air balloons to savor the magnificent view.  
Of course, one cannot pass Lover's Valley located in Göreme Historical National Park when visiting the fairy chimneys. This park has been on the List of World Heritage Sites since 1985. Also, there are underground dwellings worth visiting in the park as well.
You can also visit magnificent jade horses called "yılkı atı" in Turkish around Cappadocia.  If you ask any locals about them, they will show you their pathways and you can enjoy watching these horses running around freely.
There are multiple activities to do when you are visiting Cappadocia but that is for another blog! In the meantime, you can visit our website for some delicious international candies and snacks to feel like you are visiting Turkey. 
A little fun fact before you go: Did you know lollipops are shaped the way they are because of fairy chimneys? No? Well, now you know... If you'd like to thank me for this new information you can go and try a Turkish Munchies Snack Box! For further reading, we added some references. Enjoy!
References:
---