Explore the World of Flavors with Turkish Munchies' Adventure Edition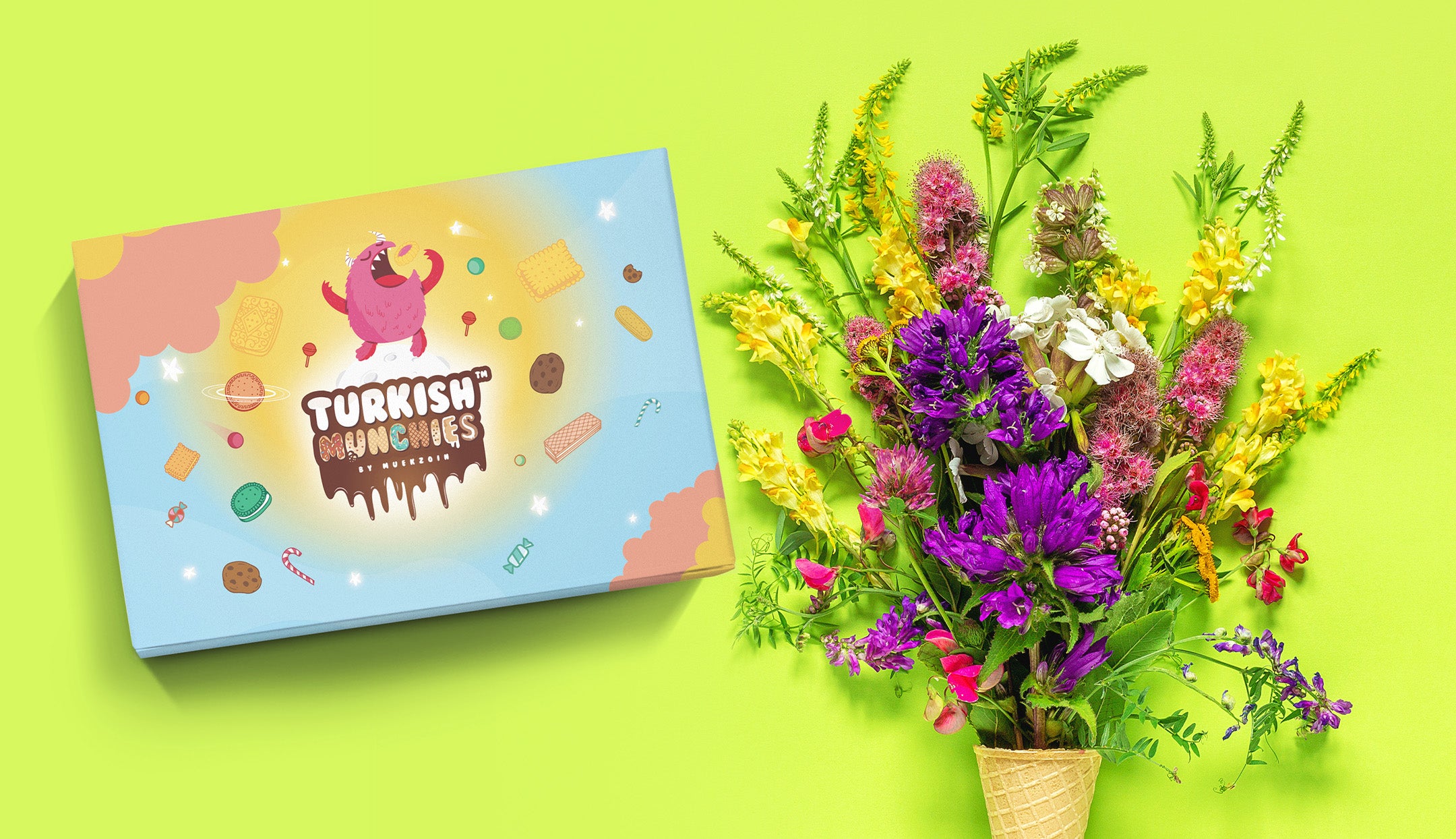 Are you a passionate snacker and an adventurer at heart? If so, Turkish Munchies has the perfect treat for you! Introducing the Adventure Edition Snack Box – a delightful journey through global flavors right at your doorstep. In this exciting blog, we'll be highlighting three scrumptious snacks that are sure to tantalize your taste buds and transport you to far-off lands. Get ready to meet your new snacking companions: Kekstra, Dried Apple, and Bidolu! 
Kekstra - A Sweet Delight from Turkey
Straight from the enchanting land of Turkey, Kekstra is a treat that embodies the perfect blend of softness and sweetness. These delectable cakes come in various flavors, each with a unique twist on the classic cake experience. From rich chocolatey goodness to fruity delights, Kekstra offers something for every snacker's preference. Made with high-quality ingredients and traditional baking techniques, Kekstra represents the heart and soul of Turkish confectionery. Its melt-in-your-mouth texture and delightful flavors will leave you craving more with every bite.
Dried Apple - Nature's Healthy Snack
As you embark on your snacking adventure, Turkish Munchies brings you a taste of pure nature with their Dried Apple selection. Sourced from the finest orchards, these dried apple slices retain the natural sweetness and nutrients of fresh apples. The Dried Apple snack is perfect for those seeking a healthier option without compromising on taste. Packed with vitamins and fiber, it's a guilt-free delight that will keep you energized throughout your day's escapades.
Bidolu - A Flavorful Surprise
Last but not least, we have Bidolu, a snack that remains shrouded in mystery until you take your first bite. Hailing from an undisclosed location in the world, Bidolu is all about suspense and surprise. With its intriguing packaging and unique blend of flavors, Bidolu is sure to be a memorable part of your snacking experience. Every bite unravels a new layer of taste, making it a true adventure for your palate.
Embrace the Adventure with Turkish Munchies
With the Adventure Edition International Snack Box from Turkish Munchies, you can embark on an exciting gastronomic journey right from the comfort of your home. Every month, you'll receive a handpicked selection of snacks from various corners of the world, including the delightful Kekstra, wholesome Dried Apple, and the enigmatic Bidolu.
Whether you're a seasoned foodie or someone looking to add a bit of excitement to your snacking routine, Turkish Munchies' Adventure Edition has got you covered. Unleash your inner adventurer and let your taste buds explore the diverse flavors that this box has to offer.
Don't miss out on this opportunity to savor the world's most delicious surprises. Order your Adventure Edition International Snack Box today and let the snacking adventure begin!
Here is the link to our Adventure Box:
---