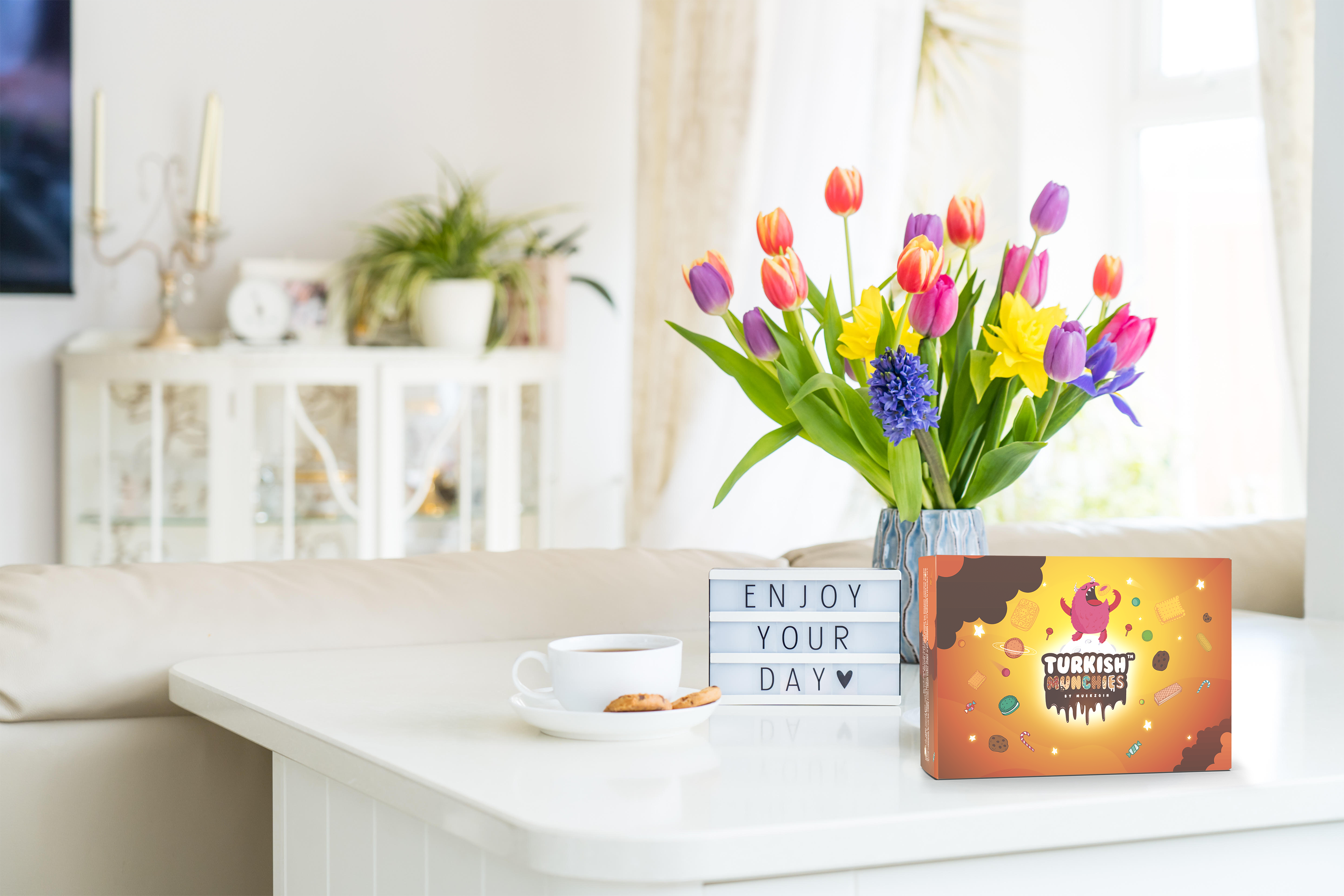 Are you a snack lover with a taste for adventure? Look no further! Turkish Munchies has curated an irresistible treat for your taste buds – the Gourmet Edition International Snack Box. Get ready to embark on a flavorful journey as we introduce you to some of the most delightful snacks from around the world.
Pizza Crackers - A Savory Delight
Indulge in the nostalgic taste of pizza with a unique twist! Turkish Munchies presents you with delectable Pizza Crackers, a crunchy snack that combines the goodness of a classic pizza with the convenience of a cracker. With every bite, you'll experience a burst of flavors, from tangy tomato to savory cheese and aromatic herbs. It's the perfect snack to satisfy your pizza cravings anytime, anywhere.
Hoşbeş Wafers with Coconut Flavor - Tropical Bliss
Transport yourself to a tropical paradise with Hoşbeş Wafers featuring the exotic essence of coconut. These light and crispy wafers are infused with the rich, creamy flavor of coconut, creating a delightful harmony of taste and texture. Whether you enjoy them on their own or paired with your favorite beverage, these wafers are guaranteed to bring a touch of the tropics to your snack time.
Pöti Carrot Cake - A Wholesome Sweet Treat
For those with a sweet tooth, Pöti Carrot Cake is a revelation! Experience the warm, comforting taste of carrot cake in a convenient and portable form. These bite-sized treats combine the goodness of carrots and the aromatic blend of spices, offering a wholesome and flavorsome snacking experience. Savor the delightful balance of sweetness and spice with every scrumptious bite.
At Turkish Munchies, we're passionate about sharing the joy of snacking and introducing our customers to new and exciting flavors. With our Gourmet Edition International Snack Box, you can embark on a culinary adventure and enjoy delightful surprises at your doorstep every month.
Don't miss out on this fantastic opportunity to experience the global snack world – order your Gourmet Edition International Snack Box today! Happy snacking!
Here is our Gourmet Box:
---